Messages

9,023
Reaction score

7,993
Awards

13
Member Since

September 2000
I want Sarah Curtis to have attempted suicide in those Carrington garages we saw so much of in S1 and S2, and it would remind the press (thanks to some nudging by Alexis' tabloid behind the scenes) of the girl who'd died of a drug overdose in the garage guest room in 1964 just after Blake's separation, the girl having been a Marilyn Monroe-type starlet Blake had briefly dated, Blake feeling sorry for the troubled creature and who'd allowed her to stay there for a time.
Tongues wagged of "foul play" after her death.
Emily Fallmont could then confess to Blake at Adam and Dana's reception at the Skycrest Lodge on the crater lake just below the summit of Scorpio Peak (which Blake had purchased a year earlier and made part of the estate) that the starlet had
also
been having an affair with Senator Fallmont , her husband, back in '64. Emily arrived at the guest house late one night with the starlet's physician, demanded the girl leave Denver, and had the doctor deliver a syringe of something once the girl became hysterical, Emily and the doctor then escaping into the night, leaving the poor distraught thing to overdose as she had been popping sedatives all day prior to the arrival of Emily and Dr. Feelgood.
Once the planned season ending earthquake occurs, most of the Fallmonts would be killed when the lodge goes cascading down the mountain.
Would that make the Sarah Curtis and the depressed Fallmonts' plotlines just a teensy bit more interesting?
in 1987, there was a lot of renewed talk about what happened to Marilyn Monroe, as it was the 25th anniversary of her death --- and this was one of the theoretical scenarios: Bobby Kennedy brought her doctor to give her a shot of something to calm her down when she became hysterical over their romantic break-up, but she then OD'd and died because she'd been popping pills all day,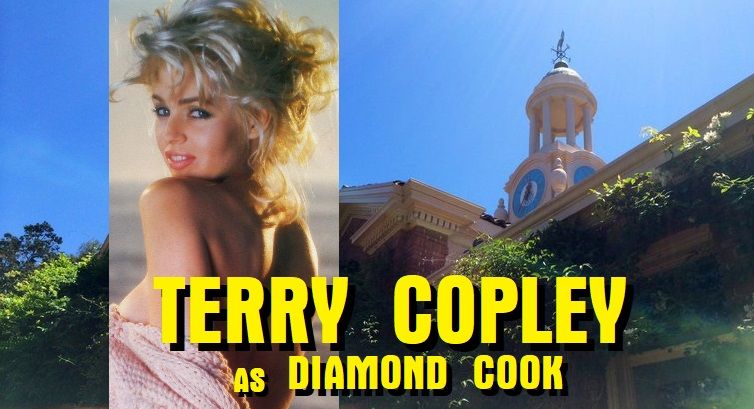 I think her name is actually "Teri"...